@MrJoseAcevedo & @ElTackArt's Nintendo E3 Live Tweet Stream #E32018
It is E3 and that means that many, many games will be announced! I may be a marketer, but I do like my video games. So, since my brother Isaack (@ElTackArt) and I are not at the event this year, we will be live tweeting all the cool and nerdy stuff during the shows! Now a little about Isaack and why he is live tweeting with us. Isaack is not only an avid video gamer. He is also a Game Art student at Full Sail University right now. So he knows about what he is talking about. He will really be tweeting about the more gamer side and I will be talking more about the business side of the industry. So that means that you all will be having a great point of view from different angles of the industry.
Here we have the Nintendo live blog! @ElTackArt and I are ready to see what Nintendo has in store for us this year. They have had a pretty great couple of years recently with the Switch and of course, the Nintendo DS. We already know Pokemon was announced and other big IP's that contain Mario are also most likely going to be shown. But what else do they have to show? It is going to be an exciting event today from Nintendo. Let's just hope they continue with the momentum they have accumulated. They have solid sales, great games, impressive marketing, and of course, Reggie.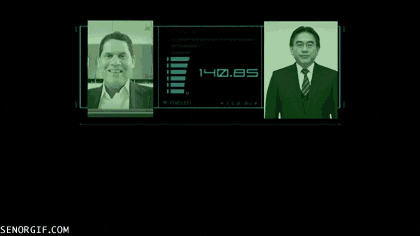 Make sure to follow us on Twitter as @MrJoseAcevedo & @ElTackArt for more business, marketing, and video game content. Enjoy the rest of E3 and hit us up during the events! You can enjoy the live tweet stream below! Make sure to share it and share your opinions with us either by tweeting or dm'ing us during the events.